Welcome to the KnowING IPR Mentor Programme! Open Call - Deadline 20/09/2021 Mentoring programme in IPR, patenting and technology offer for companies and startups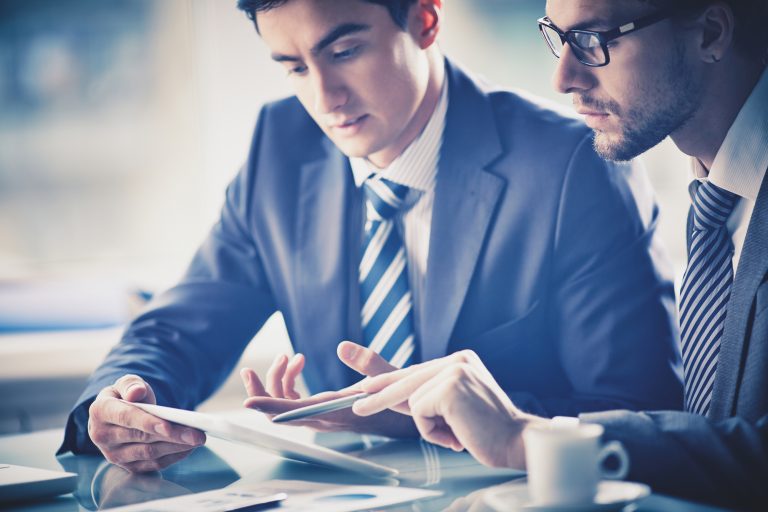 The Mentoring programme in IPR, patenting and technology offer enables SMEs and startups to develop their IPR skills, to enhance their IPR based cooperation, to have access to IPR open data and to use IPR knowledge to advance their work and solve specific challenges:
have a snapshot of the patent situation of a specific technology/product in national/international level
analyze the validity of certain patents
have a commercialization plan
support the patenting process
support the trademarking process
During the programme, the selected participants will be accompanied to increase their knowledge on IPR, patenting and commercialization and to explore the evaluation of potentially valuable patentable ideas.
The programme supports at least 5 SMEs and 15 startups from Croatia, Romania, Moldova but also applicants from other Danube region countries are acceptable.
What can you expect?
The programme will have two components: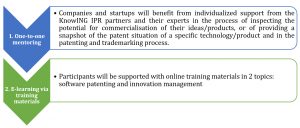 1. Within the one-to-one mentoring, individual meetings (1-2 sessions) will be held between participants and the KnowING IPR partners, their experts. One initial event and one concluding event will be organised for all participants.
2. SMEs and startups will have the opportunity to learn in 2 topics: software patenting and innovation management. Participants will be supported by online training materials prepared by the experts from the consortium.
The programme is offered completely online, in English, from October 2021 to November 2021. The mentoring programme is free of charge. Participants are kindly asked to participate actively in all programme activities.
Become one of the participants!
Application process
For applying to the programme, participants have to submit an application by filling a form available at: https://forms.gle/fXA4ZZs47RqPBsni9
Call timeline
Application Start Date: 9 August 2021
Application End Date: 20 September 2021
Start of the programme: 5 October 2021
End of the programme: 30 November 2021
Apply if you are:
A representative of a company or a startup
Interested to learn more on IPR, patenting and technology offer
Willing to increase your companies' market value by protecting their product, their intellectual property
Ready to improve your professional network.
Experts and mentors' organisations
Participants will be supported and mentored by experts and mentors from the KnowING IPR consortium:
Faculty of Information studies in Novo mesto (Slovenia)
School of Advanced Social Studies in Nova Gorica (Slovenia)
Technical University of Kosice (Slovakia)
Executive Agency for Higher Education, Research, Development and Innovation Funding (Romania)
Steinbeis 2i GmbH (Germany)
Pannon Business Network Association (Hungary)
Budapest Chamber of Commerce and Industry (Hungary)
Algebra (Croatia)
State Agency on Intellectual Property of the Republic of Moldova (Moldova)
Details
For more information about the project and our activities, please consult our website and our Facebook, Twitter and LinkedIn pages.
Contact the organisers
For general questions related to the call, please contact – janez.kolar@fuds.si or virag.szuak@pbn.hu
For specific information related to project implementation in your country, please contact our local contact point: projektiroda@bkik.hu.
Disclaimer
Data collected will be handled with a maximum care and discretion, and only used for specific purposes of the mentoring program and of the project. No specific information on the technology used or confidential data are requested.