In the framework of our MELIA Observatory project, theinternational final event will be held on 9 November in Budapest under the title Media Literacy for Sustainable Democracy.
Reaching its closure at the end of this year, the main goal of the project is to develop media culture within an international cooperation. In many countries of the Danube region, the teaching and development of basic media skills is lagging behind. The MELIA Observatory aims to solve the issues on a transnational level, which enhances a basis for increasing media literacy. The main target groups are young people and educators. The developed innovative tools and platforms, which were implemented within MELIA are already available to everyone.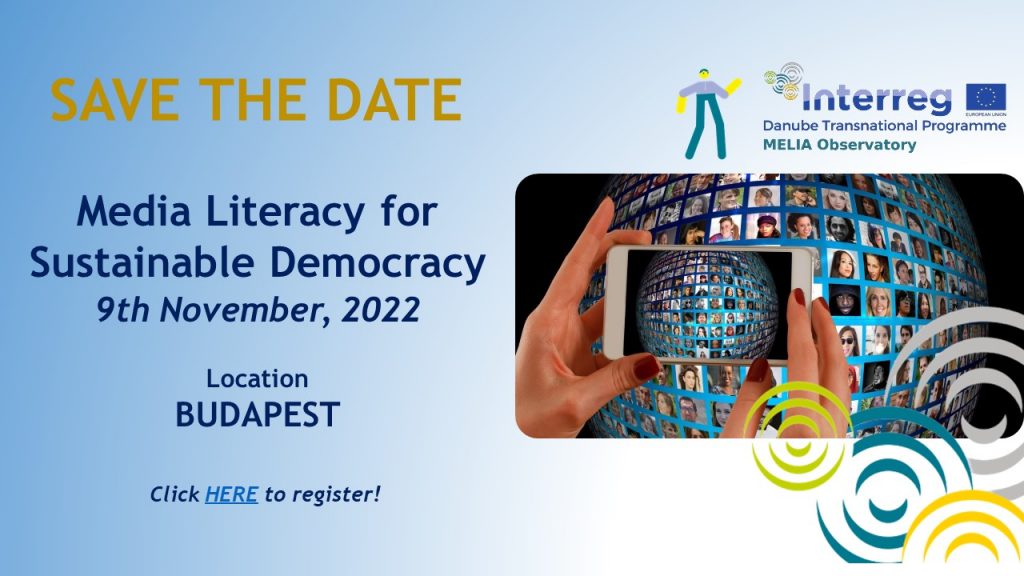 The aim of the final event is to present the main output and result of the project and open a knowledge transfer within a roundtable discussion about the challenges media literacy for active citizenship and sustainable democracy in CEE region with international experts. Participation in the event is free but prior registration is required.
More information and registration is available HERE!